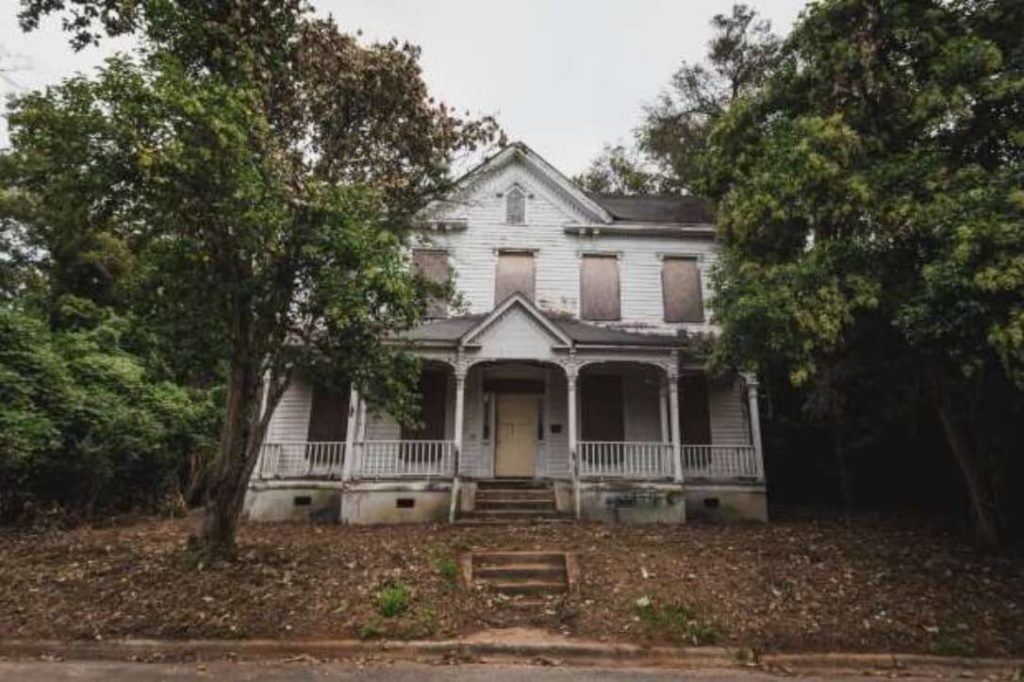 A project of the Macon Bibb County UDA
RFP Issued: November 2, 2020
Responses Due: December 4, 2020
200 Cherry St, STE 100 Macon, GA 31201
ATTN: Alex Morrison
478-955-1595
MBE/WBE/DBE Participation: Minority, Women Owned, and other Disadvantaged Business Enterprises are encouraged to participate in the solicitation process. Additionally, respondents are encouraged to use M/W/DBE sub-consultants where possible. Small and other disadvantaged businesses requiring assistance with the competitive process can contact Sam Henderson, Director of Small Business Affairs at (478) 951-7170
Background:
317 Garden St, known as Cutter's Green, is a historic home that in the heart of Macon's oldest neighborhood, Fort Hawkins. The property consists of 4 lots and 3 buildings, all of which have been vacant for over 15 years. The UDA purchased the property in 2015 to save it from further degradation and to advance its work in the Main St area and the Mill Hill Arts Village.
H. M.Cutter, a builder and cabinet maker, came to Macon about 1880 and built this home in an area along Main Street that eventually was beautifully landscaped and became known as Cutter's Green. The home remained in the family 100 years as reported by The Telegraph archives. In the late 1970's The
Historical Society commissioned a survey which included 317 Garden Street and deemed it one of 57 homes as exceptional architecturally selected because it was representative of the group but not as well known to the general public.
Invitation:
Notice is hereby given that the Macon-Bibb County Urban Development Authority will receive responses to the Request for Proposals for the rehabilitation of 317 Garden in the ECDD offices, 200 Cherry Street, first floor, Macon, Georgia 31201, until 12:00 o'clock NOON at the time legally prevailing in Macon, Georgia on Friday, December 4, for the creation of bid documents and a project budget for the project.
A non-mandatory pre-bid walkthrough at the property is scheduled Friday, November 13 at 10am.
Location: 317 Garden St, Macon, GA 31217.
Submittal Format and Instructions:
Submissions must be limited to a total of 10 pages and must be organized in a manner to display the required information in easily accessible tabs labeled:
Purchaser's History / Background
Letter of Interest
Background of purchaser (including years in business)
Contact information (including address(es), telephone/Fax numbers, email, etc.
List of key personnel (contractors, designers, architects, lenders)
Experience
Resume(s) of key personnel
Reference list
List of projects with similar scope and size
Budget
Proposed purchase price
Total proposed development budget
Total proposed soft cost budget, broken down by trade and fee
Workplan
Timeline for project
Conceptual plans for each building
Landscape plan
Please submit 3 copies of the proposal by the date and time above to 200 Cherry St, Ste 100 Macon, GA 31201.
Existing Conditions: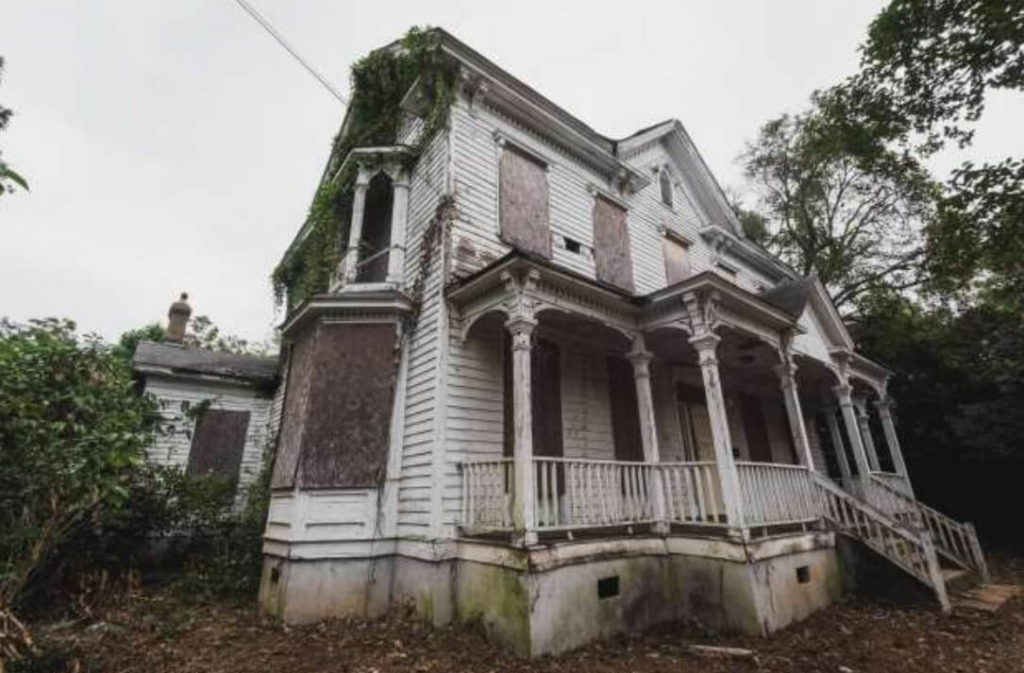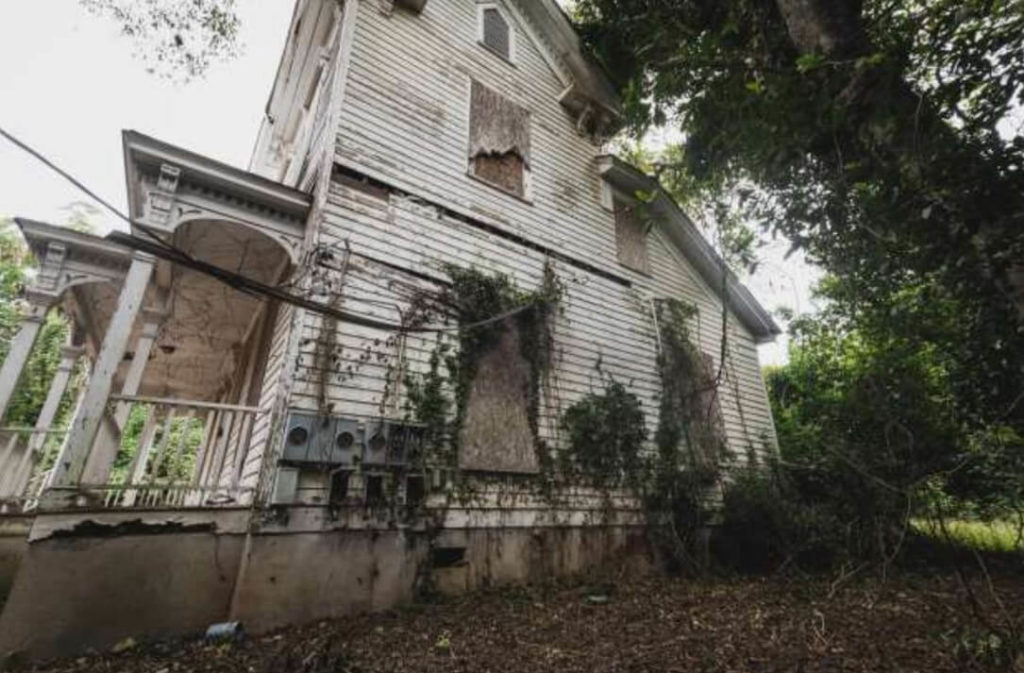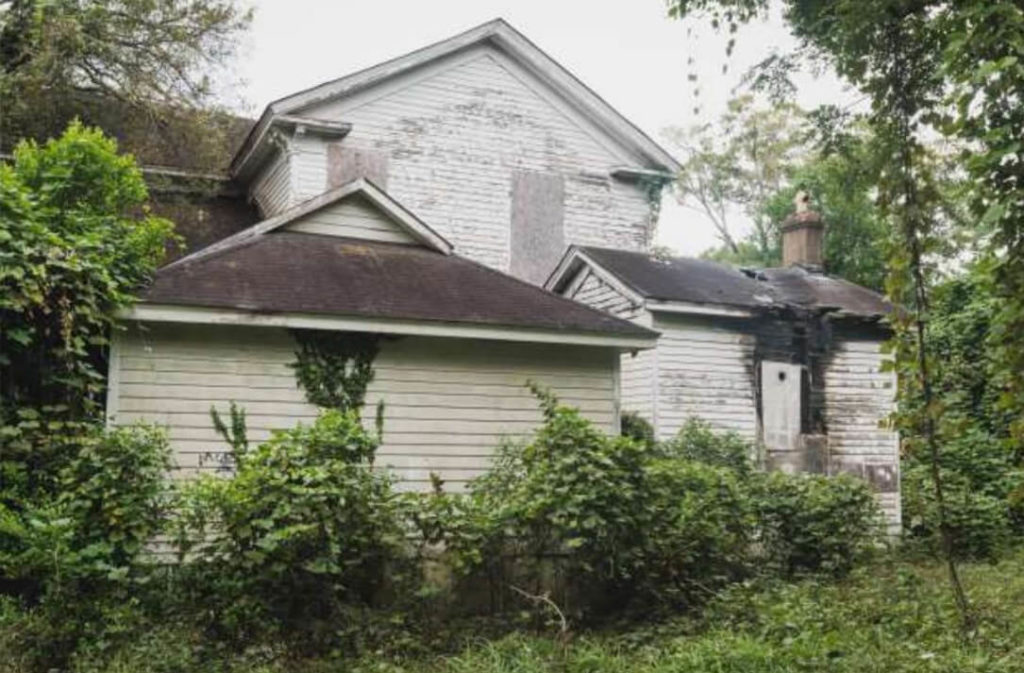 Scope of Work:
This project will involve a single-family redevelopment of the main house building, the accessory buildings may be leased as ADUs or used as supporting buildings of the property. Bidders should supply a plan for the work and timeline, a plan for marketing the property, a detailed landscaping plan, and conceptual plans for the rehabs.
Scoring:
The UDA board will evaluate each proposal based on quality of design, experience, financial strength, and timeline. Additional points will be awarded for minority applicants.
Reservations:
Macon-Bibb County UDA will not provide compensation to Respondents for any expenses incurred by the Respondent(s) for submittal preparation or for any demonstrations that may be made, unless otherwise expressly stated or required by law.
Each submission should be prepared simply and economically, providing a straightforward, concise description of your firm's ability to meet the requirements of this RFP. Emphasis should be on completeness, clarity of content, responsiveness to the requirements, and an understanding of the Owner's needs.
Macon-Bibb County UDA makes no guarantee that an award will be made as a result of this RFP and reserves the right to accept or reject any or all submittals, with or without cause, waive any formalities or minor technical inconsistencies, or delete any item/requirement from this RFP or contract when deemed to be in the Owner's best interest.
Macon-Bibb County UDA will consider only representations made within the submission in response to this RFP. Owner will not be bound to act by any previous knowledge, communication or submission by the firms other than this RFP.
Failure to comply with the requirements contained herein may result in the submission being deemed "non-responsive" or "non-responsible". None responsive submissions will not be reviewed for potential award.